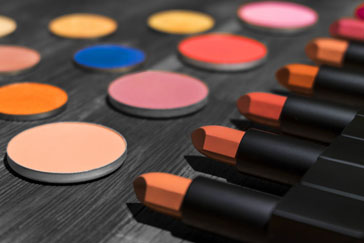 Matching your makeup to your wardrobe can be very flattering when done correctly but unforgiving when done wrong. A great makeup is a precious commodity and as much as your wardrobe is important to your image, your make up creates the perfect polish to your look. Makeup should not be treated as camouflage, but as a way to bring out the best in your face.
For the appointment we will
Assess your skin type, including coloring, condition, and sensitivity
Determine the type and colors of make up to use to highlight your assets.
Analyze your current line of Cosmetic products.
Discuss the makeup application techniques that are best for your face and demonstrate makeup application.